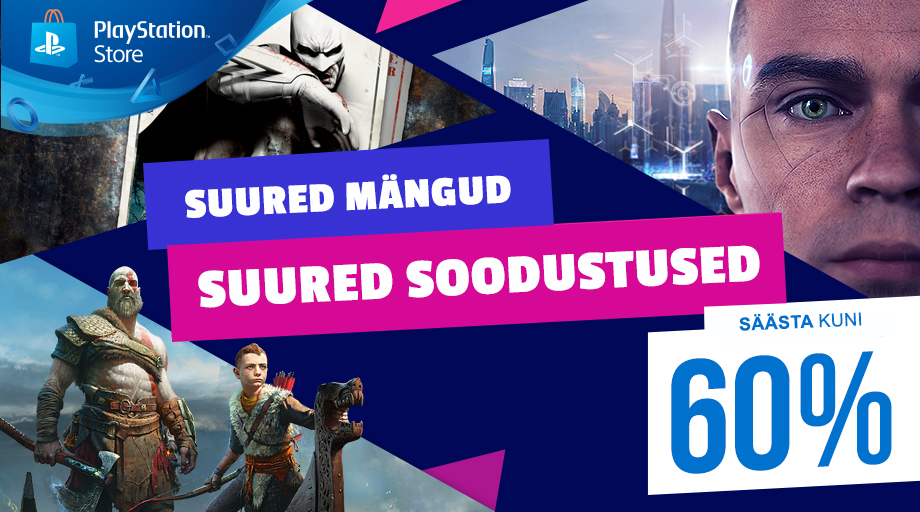 Nüüd on hea võimalus täiendada oma PS4 mängukogu, sest PlayStation Store'i EU regioonides on kuni 18. oktoobrini käimas "Big Games, Big Discounts" sooduskampaania. Hinda on ajutiselt langetatud näiteks sellistel suurtel mängudel nagu God of War, Detroit: Become Human, Shadow of the Colossus ja Horizon Zero Dawn.
Täpsed soodustused ja hinnad sõltuvad PS regioonist:
Soome PlayStation Store
UK PlayStation Store
Norra PlayStation Store
Rootsi PlayStation Store
Nimekiri kõigist pakkumises olevatest mängudest:
PS Store'st ostmiseks vajalikke PS rahakaarte saad kiirelt ja mugavalt meie e-poest.

Allikas: PlayStation Blog EU